vr for architectural visualization
VR is a new medium in architecture and design. Virtual reality for architects explores the interaction between technology and the architectural design process, allowing architects and clients to fully understand design goals and all the variables that can be used to achieve them. Virtual reality can reveal a lot about a project, both in terms of how it is built and how people interact with it.
Virtual reality (VR) is set to revolutionize architectural visualization
At VR interactive, we offer practice in virtual reality architecture simulation and virtual reality education to our clients. Virtual reality can be used in conjunction with architecture to create a virtual reality experience that is both real and authentic. Thus, virtual reality can also be used for architectural visualization. It can create an immersive, large-scale 3D experience that emotionally touches customers and presents the project in a positive way. We usually start by creating a virtual reality environment that is as real as possible. After some preliminary discussion, the client agrees to a VR implementation plan that is as close as possible to the original project. Concept renderings show off the virtual reality user interface to their customers. Customer VR invokes emotions and promotes trust which are the key to successful project implementation. Our clients usually evaluate the effectiveness of the design decisions and implementation details during the project in a favourable way.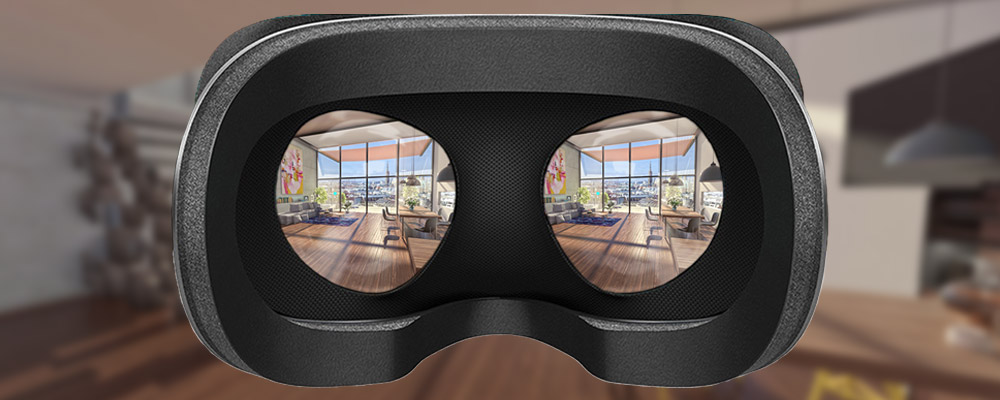 Benefits of VR implementations in architecture for visitors and managers
VR architecture can offer benefits that go beyond simply providing a virtual reality experience. An increased level of visualization language proficiency allows professionals to communicate their ideas and gain customer support. Rapid iteration is vital for any design project, especially in architecture. Designing in a virtual world, customers can iterate and improve their designs in real time. Establishing a strong visual sense of their VR project allows customers to experience the design in a virtual reality environment, and experiences can be a powerful way to win over employees and customers.
What to consider for VR implementations in architecture.
VR architecture presents some unique challenges: the most obvious is the price. Often, applications of VR in architecture are well beyond the daily business of most architects. Thus, architects may consulting us to know more about the benefits and challenges when implementing VR in architecture for their next project.
VR architectural visualization solutions for you
Our virtual reality projects for architects are fully integrated into the design process, allowing architects and clients to see the design through the player and create an immersive VR experience. We are architecture visualization enthusiasts based in Austria and founded a virtual reality visualization company for advancement in architecture. Prior to implementing our solutions, we provide an in-depth consulting and explanation of each component, to hinder humble starting points while producing sophisticated solutions that create a virtual environment perfect for use in real projects and 3D architectural visualizations for large and small scale projects. 
How do architects get involved with VR?
We are a new company that provides architects with countless opportunities for immersive 3D architectural visualization to develop their projects, impress customers with unique interactive experiences. Get in touch with us to find out more.
Feel free to browse through our featured projects. If you need further information, a pricing quote, or want to discuss project ideas write us at office@vr-interactive.at.