Virtual reality for architectural engineering and design
A VR architectural presentation enables users to get a feeling for space and design by wandering through a 3D representation of a room or building. Thus, VR technology has a very high potential for architects and designers. Architects might collaborate, or sell an idea better than with any other medium. With virtual reality, it is possible to create an immersive 3D experience that touches clients emotionally and presents architectural ideas in the best way possible. Since everyone gets to engage and experience a model in a life-like simulation, it is easier to discuss details that may not be so easy to see and comprehend in another format.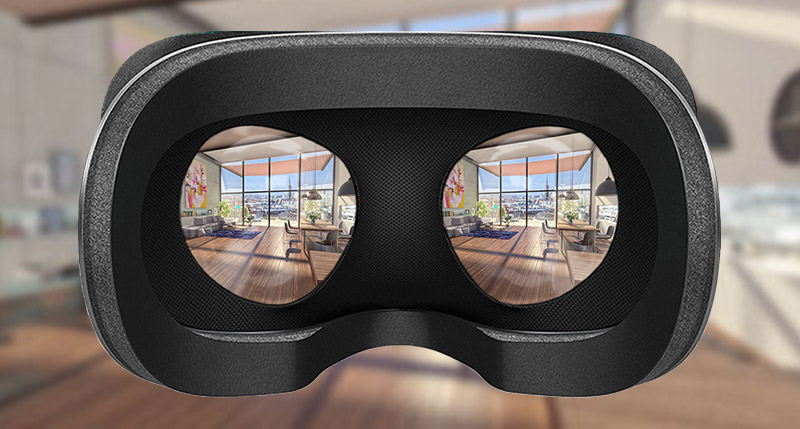 VR technology should make clients interact with a specific space. Thanks to the widely distributed smartphone devices, virtual reality applications work on almost any smartphone, so many clients might actually use it. Summarizing, the benefits of VR for architecture are: low start-up costs, gain a competitive edge, avoid rounds of revisions, and replicate real-world scenarios. Anyway, one of the best features for architects is that VR creates an immersive environment for the client, where it is possible to engage, explore and react to the virtual space. 
Feel free to browse through our featured projects. If you need further information, a pricing quote, or want to discuss project ideas write us at office@vr-interactive.at.