Few fields are as hotly contested as those of architecture and visualization. From antiques to biotech, visualization has been around in some form for decades, but it has only recently begun to gain in stature and impact.
In this article, we, the architectural visualization pros at VR interactive, explore the current state of virtual reality in the design community, and what its future might be in designing and constructing buildings.

Virtual Reality in Architecture
Virtual Reality has been around in textbooks, films, and videogames for years. It's been compared unfavorably to a kind of 3D surrealism (like in lucid dreams), but VR has been shown to have many of advantages and is often considered a more immersive alternative to 3D:
In the real world, VR is often associated with 3D printing, the fabrication of objects from scratch, and the visualization of those designs. However, VR has also been employed in architecture, to create 3D virtual environments (see virtual architecture), and it's also been suggested that VR could one day broadly be used in architecture to simulate the building movements of future, to help architects and clients create more accurate designs.

In the real world, VR is often used in tandem with augmented reality (AR) (a more surreal visualization combining 3D objects and real videos), but VR is also capable of displaying 3D models directly on a person's mobile device, without the need for a 3D-building set-up.

In the architectural world, VR is increasingly being used in phased deployments. With these virtual tools, architects and clients are able to capture and analyze complex data sets in real time, allowing for faster decision making and building designs that meet the needs, and are more accurately reflected in architectural renderings. 

In the real world, VR can also be used in simulation. For architectural visualization, VR is particularly suited because it allows for fast and accurate construction visualization, as well as analysis of construction site characteristics such as land use, accessibility, and emergency procedures.

VR can also be used as a virtual communication tool. Building owners and tenants can easily use VR to communicate with contractors and the construction staff, and even with the clients themselves, showing them their real estate as an immersive 3D environment. 

VR also provides a convenient visualization experience for architects in the design process, who may not have access to such an immersive environment in the real world.

For architects, the virtual world (VR) can also be used as a training tool. Courses at architectural firms and universities might be offered and completed in VR. Providing a virtual environment for virtual purposes has been shown to be an effective way to develop skills and expertise, and to increase retention. 

Virtual reality has also been shown to improve communication among design team members. One study suggested that providing virtual reality training to team members could significantly improve the communication in the team due to experiencing each others designs in 3D and reduce errors during project construction.

In architectural world, VR has also been shown to have benefits for the design community. Virtual reality has been shown to reduce the time it takes to design an architectural proposal significantly. Moreover, by simulating the construction of an office in a the virtual world, virtual reality can offer designers and clients with a better understanding of the design, and facilitate the creation of collaborative environments that are essential for the success of large-scale projects.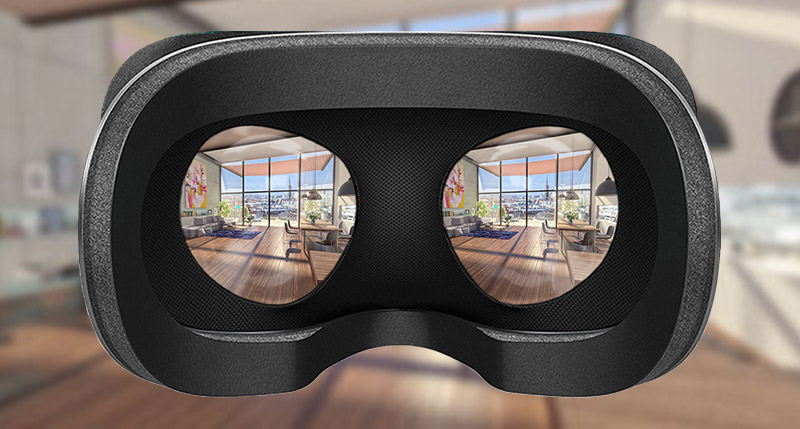 Virtual reality in architecture is happening right now!
Virtual reality is already widely used in architecture. For the design community, virtual reality has become a next gen tool to improve designs and efficiency. 
Since the technology exists today, it becomes increasingly easy to design, build, test, and deploy with high-resolution and interactive 3D imagery be sent to customers and stakeholders, even during construction. The more immersive virtual reality is to a construction site, the more efficiently design, sales of real estate, and construction can be conducted. These emerging technologies will let architects and clients immerse themselves deeply into the buildings to be constructed. 
These immersive technologies, like virtual reality, are already being used today in architecture , where architects are using it to create VR exhibits and deliver virtual reality training to their staff. But what are some of the different kinds of VR projects and what are the pros and cons? And how can an architect and his or her team effectively use this new technology to bring clients directly to the site? Contact us to for architectural VR consulting!
Feel free to browse through our featured projects. If you need further information, a pricing quote, or want to discuss project ideas write us at office@vr-interactive.at.